su facciamo una nuova run che devo sfogare la mia rabbia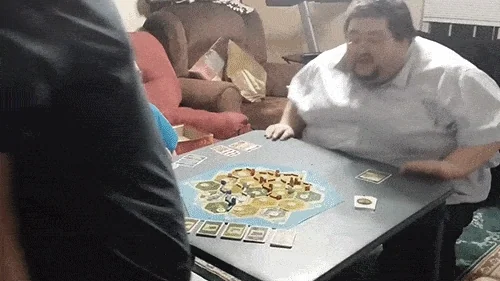 Il gioco e' rotto, non se puo' fa'
Con l'ultimo update è ingiocabile. Un multi ad hoi4?
Sto aspettando, la mia rabbia ancora non è stata sfogata.
"The game is playable, and most of the game crashes have been addressed and fixed.
That being said, this is probably one of the worst patches ever released from a gameplay perspective:
Centralize development is one of the dumbest mechanics they've ever invented. You use it constantly to reduce coring costs and governing costs, and you end up with capitals having thousands of development.
The new world is fucked. Spain and Portugal will still colonize a bit, but new world natives end up colonizing most of North America and end up with capital cities having more development than Paris, Rome, London, etc.
The HRE is still broken. If you declare war on an HRE member as a non-member, and the emperor wouldn't defend that target, it will still call in the emperor's allies even though the emperor declines the call to arms.
Curry favours is very powerful (too powerful). For the cost of one diplomat parked at your ally, you get money and manpower every five years, and if your ally holds cores of one of your vassals (like if you release a vassal neighbouring your ally), you can spend favours to have them give you the land.
There are still broken mission trees and events, specifically in Indonesia and Southeast Asia (the area the patch was supposed to revitalize).
Nations do weird stuff due to governing capacity. If the AI is over governing capacity they release vassals. The devs have partially addressed this for some nations (like Ming) by giving more governing capacity, but other nations like Muscovy will release vassals, like Novgorod, or Commonwealth releasing Lithuania as a vassal after forming. Very hit and miss, but pretty obnoxious.
Monuments are very unbalanced. Some are virtually worthless and some are indispensable (depending on your goals). It's an incredibly shallow system that just simply isn't fun. Its just more shit to click.
I'm still playing the odd campaign, but this patch is the actual worst patch I've seen in the game and I do not recommend it. If you're feeling really eager and just want to play some EU4, go for it - it's playable, you'll probably get some nostalgia and enjoyment from it - but it's still broken and the new mechanics of the patch that do work are just largely bad mechanics that paradox should consider reverting or reworking entirely."
Mi sa che si gioca alla patch prima di leviathan